Purchase Farm Fresh Canola Oil
USES FOR FARM FRESH CANOLA OIL
Canola oil is lower in saturated and trans-fats than olive, sunflower or soybean oil. It is entirely free of cholesterol and high in beneficial Omega 3 fatty acid, and vitamin E. It is also high in monounsaturated fats, which can reduce the risk of heart disease.
Healthy soil makes flavorful oil. We grow only non-GMO seed using energy and soil saving minimum-till planting methods. This oil is processed in small batches without the use of solvents in the extraction process. The refining process does not use high temperatures so the oil retains all of its natural characteristics.
Our fresh-pressed Canola oil is squeezed from non-GMO seed grown on our farm outside Madison, Wisconsin; using the freshest seed to produce the highest quality oil.
Most Canola oil is processed in large industrial factories with several hundred food miles from field-to-table. Locoil is pressed where it is grown and travels less than 50 food miles for its complete life cycle. Locoil from Madison-area restaurants is recycled to make biodiesel which in turn powers our farm equipment.
Our "Sustainable Loop" farming recycles waste energy and minimizes the carbon footprint of creating this cooking oil. This is also referred to "closed-loop" style production.

1. WE GROW & HARVEST NON-GMO CANOLA SEED
We emphasize environmentally-friendly practices to reduce the fossil fuel required to grow our non-GMO Canola seed. Using minimum-till methods reduces carbon pollution and soil erosion, helping improve water and soil quality.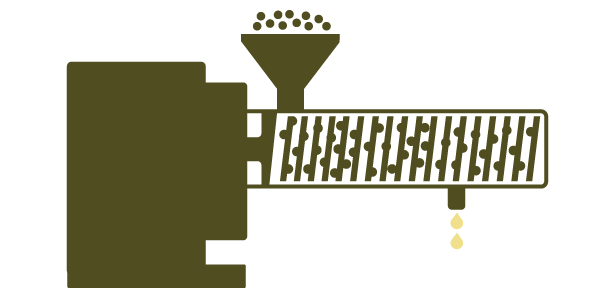 2. OUR SEED IS PRESSED ON-SITE
Using small screw presses, the oil is gently separated from the fiber, producing food and feed. The oil is refined with a low temperature process that never uses industrial solvents.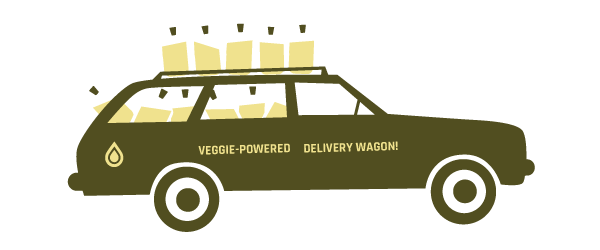 3. WE HAND-DELIVER OUR OIL IN STYLE
We use an SVO-converted 1983 Mercedes Benz 300TD station wagon for deliveries and recycling pickups.

Our Canola oil is healthy and versatile, with a mild, buttery flavor.

5. WE RECYCLE USED LOCOIL INTO BIODIESEL
Locoil used by restaurants around the Madison area is picked up and recycled into biodiesel, powering the equipment used to grow and harvest the next Canola crop.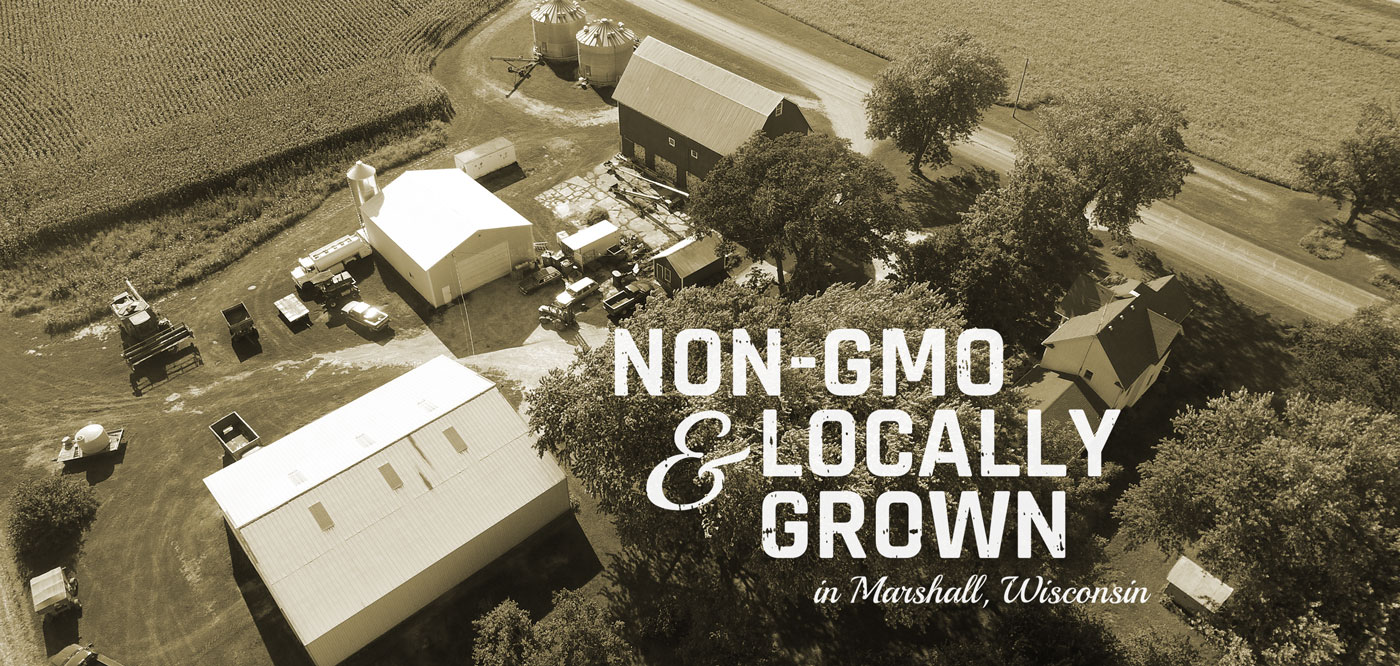 We began just outside Madison, Wisconsin on a fourth-generation farm; founded by proud stewards of the land, spending over 130 years on the same homestead.
We emphasize environmentally-friendly practices to reduce the fossil fuel required to grow our non-GMO Canola seed.
To learn more, check out this recent article written by the Wisconsin Academy of Science Arts & Letters, about us (last paragraph) and other Wisconsin oil farmers:
Read the Article
"We strongly support carbon-pollution reduction through no-till planting methods which improves water and soil quality."
Jamie Derr / Farmer
Wisconsin-Inspired Mediterranean Vinaigrette Dressing
1 or 2 cloves of fresh garlic (to taste)
1/2 tsp salt
1/4 cup apple cider vinegar
1/4 tsp black pepper
1/2 tsp dried oregano
1 tsp maple syrup
3/4 cup Farm Fresh Canola Oil
1: mix together minced garlic and salt to make a chunky paste
2: Add vinegar, pepper, maple syrup and herbs; place lid and shake jar to resolve salt and maple syrup
3: Add oil, cover and shake for 15 seconds
Store in refrigerator for up to six weeks
Shake before each use
DOWNLOAD PDF RECIPE
3 cups grated Zucchini
1 cup diced onion
2 eggs
Combine the first 3 ingredients and set aside
1 cup flour
1 tsp baking powder
1/2 tsp salt
1/4 tsp pepper
Combine 4 ingredients above
Fold all ingredients together until a batter like consistency
Drop heaping tablespoons of batter into 325º Farm Fresh Canola Oil
Cook 2-3 min. per side until golden brown
Fritter sauce: 1 cup mayo, juice of 1/2 lime, 1/2 tsp chili powder
DOWNLOAD PDF RECIPE